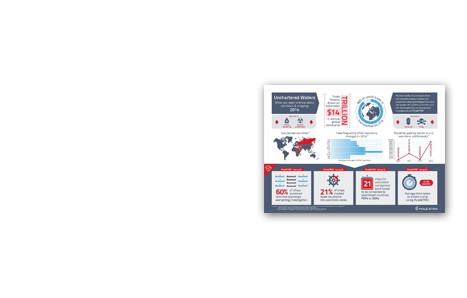 Unchartered Waters
Download our latest infographic: What you need to know about sanctions & shipping in 2014.
Unchartered Waters
The risks faced by financial organisations and commodity trading companies with exposures to shipping and cargoes have never been greater.
In this infographic we reveal the scale of the issue with data insights from our new sanctions compliance service: PurpleTRAC.